Foothill Farms® Ranch Dressing & Seasoning Mix - 18 / 3.20 oz
Foothill Farms® Ranch Dressing & Seasoning Mix is expertly blended with tangy herbs and spice that provides fresh-made Ranch dressing that is thick, rich and creamy. It's performance and taste will go up against your current Ranch dressing any day. Perfect for salads, dipping sauces and sandwich spreads. One pouch has many possibilities for product versatility.
Ingredients
Salt, Maltodextrin, Garlic Powder, Onion Powder, Monosodium Glutamate, Gum Blend (Xanthan Gum, Carrageenan), Parsley, Spice (Includes Mustard Flour), Soybean Oil, Spice Extractive (Includes Celery), Contains 2% Or Less Silicon Dioxide (Anticaking).
Allergen Information
None
Directions For Use
1. In a large mixing bowl, add Ranch Dressing & Seasoning Mix (3.2 oz) to ½ gallon of buttermilk. Mix well with wire whisk or electric mixer at low speed.
2. Add ½ gallon of mayonnaise and continue mixing at low speed, about 2 minutes, until smooth.
3. Cover and refrigerate 3-4 hours so dressing will thicken. Stir before using.
4. Cover and store in refrigerator.
Note: For thinner dressing, add 1/2 - 1 cup cold water to prepared recipe above and mix well before serving.
Yield/Portion
Makes one gallon per pouch.
Number of 2 Tbsp prepared servings per pouch: about 128
Number of 2 Tbsp prepared servings per case: about 2,304
Storage Information
Prior to reconstitution, this product will be stable for up to 18 months when stored unopened in a cool, dry place.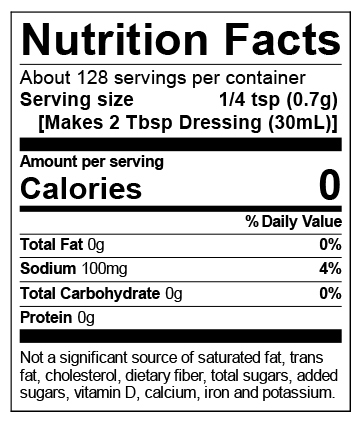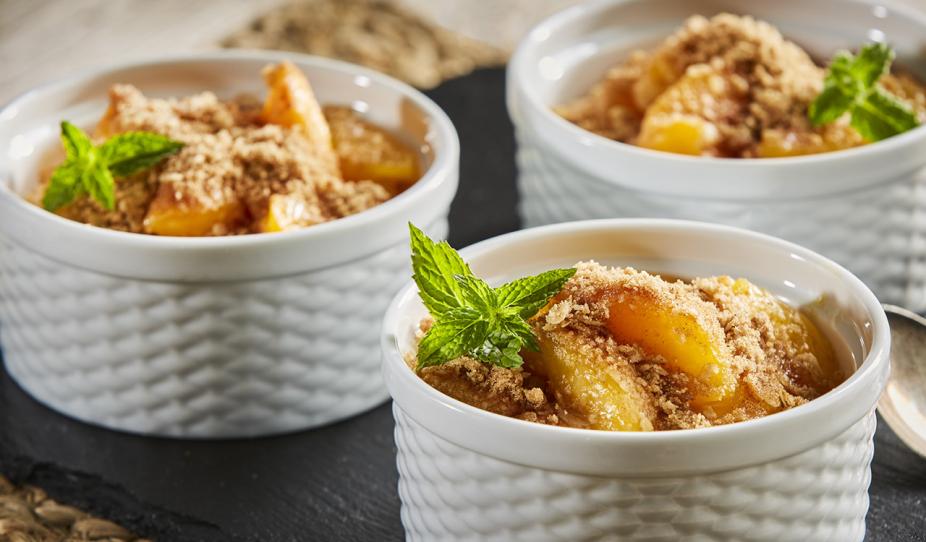 Request a Sample
Would you love to try a sample of one of our products? Fill out a sample request to try one of our products today!