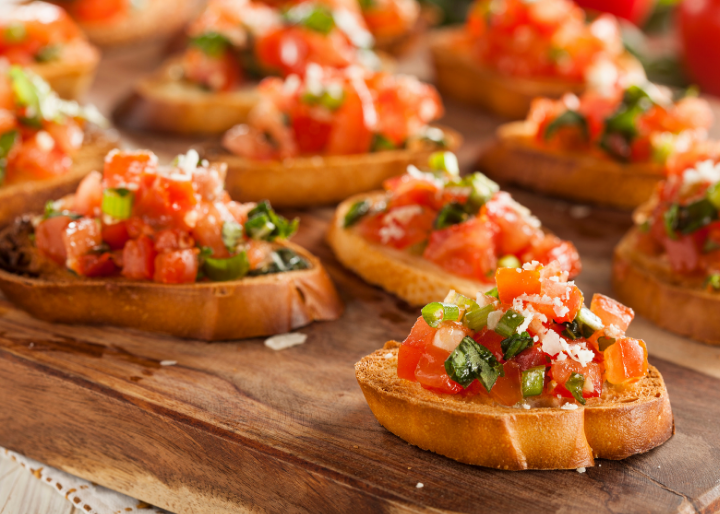 Bruschetta with Italian Salsa
Ingredients
2 cups Cold Water
1 qt Vinegar, White, Distilled
2.75 qts Vegetable Oil, Divided
10 cups Diced Tomatoes, Canned, (in tomato juice)
4 cups Basil, Fresh, Chopped
4 cups Kalamata Olives, Minced
4 cups Red Onion, Minced
4 cups Green Bell Pepper, Small, Diced
6 lbs Buffalo Mozzarella Cheese, Fresh, Sliced into Small Rounds
24 slices French Baguette Bread, 6x3, Checkerboard Sliced
Instructions
Preheat oven to 400°F.
In a large mixing bowl, whisk together the Foothill Farms® Caesar Dressing & Seasoning Mix, water, vinegar and 3 cups of vegetable oil on high speed for about three minutes.
Scrape down the sides of bowl, then continue to mix while slowly pouring in the remaining vegetable oil. Continue to mix at high speed for another three minutes.
Stir in the tomatoes, basil, olives, onions and peppers until combined. Set aside.
Place the baguette slices onto a baking sheet.
Top each slice with 4 oz of mozzarella cheese.
Place in the oven and bake until the cheese is melted and the bread is warm.
Remove from oven and place on a plate.
Top each slice with the salsa mixture.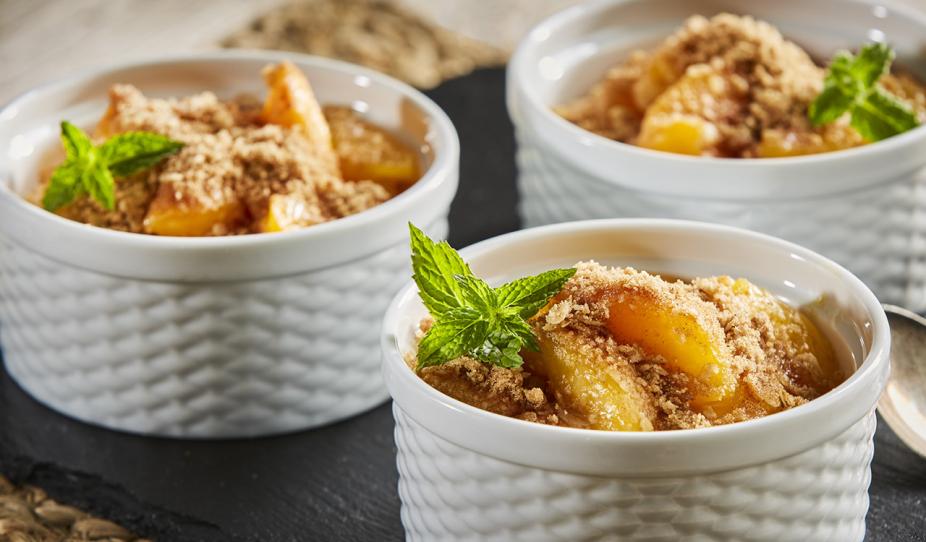 Request a Sample
Would you love to try a sample of one of our products? Fill out a sample request to try one of our products today!