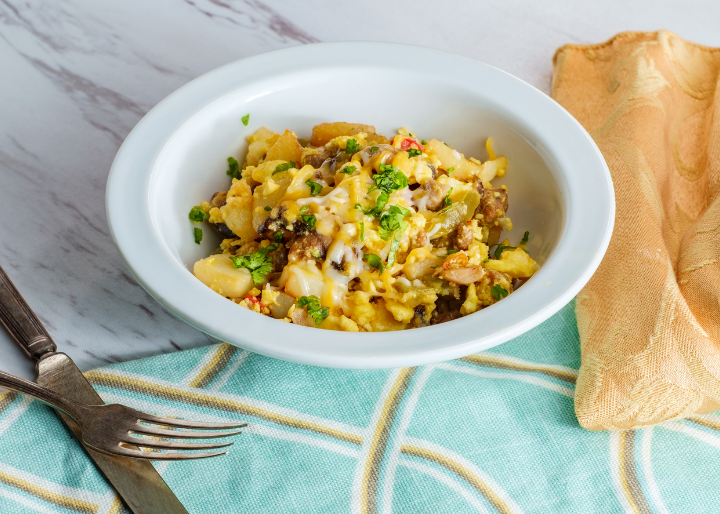 All Day Breakfast Potato Bowl
Ingredients
4 qts Hot Water (180°-190°F)
1/2 cup Hash Browns, No Added Salt, Cooked
1 piece Sausage Patty, Cooked
1 oz Egg, Scrambled
1/4 cup Spinach, Raw, Chopped
1/4 cup Tomatoes, Chopped
Instructions
In a large bowl, whisk together Foothill Farms® Cheese Sauce Instant Mix and 4 qts of hot water until smooth.
Cover and let stand for 3-5 minutes before use.
To serve, top the Hash Browns with Scrambled Eggs, a Sausage Patty, Cheese Sauce, Chopped Spinach, and Chopped Tomatoes.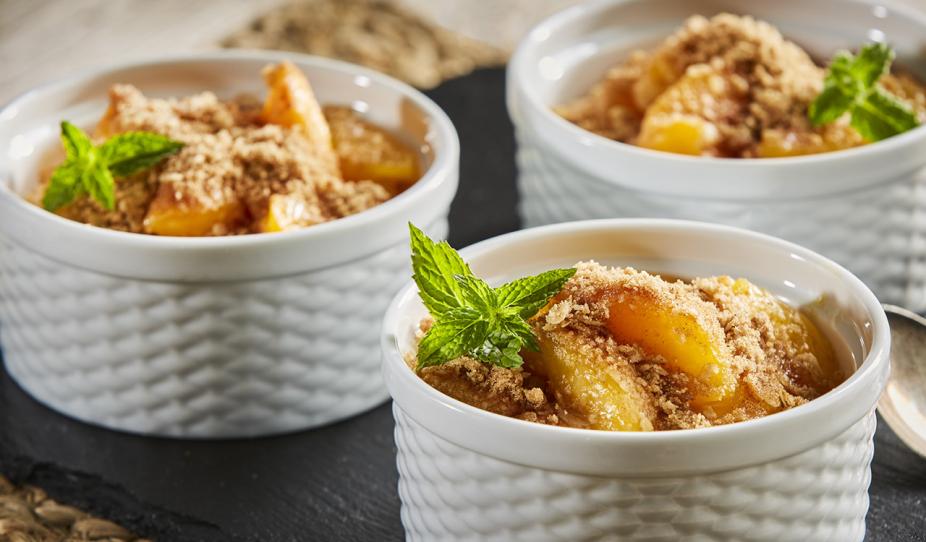 Request a Sample
Would you love to try a sample of one of our products? Fill out a sample request to try one of our products today!