Lunch From Scratch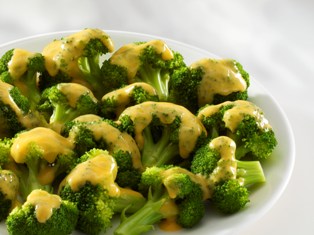 Three out of 10 operators say they will increase their use of from-scratch cooking in the next two years, according to Foodservice Director The Big Picture. Schools are the most likely to expect an increase, at 43%.
One of the benefits of using a dry mix is that customers receive a mixture of the basic ingredients rather than having to purchase each one of them individually and mince, shredded and dice multiple ingredients before ever starting to cook. Dry mixes, along with smart packaging, opens the door to a world of menu versatility. This is where the possibilities become endless.
For example, a package of Cheese Sauce isn't just for making the obvious. It can also be added to whole grain brown rice to make cheesy rice, served with vegetables to get kids to eat more greens, used as a soup starter. One packet can make many culinary concoctions.
There is a trendy, culinary term that backs the concept of dry mix called "speed scratch." Speed scratch is loosely defined as the process in which a foodservice professionals utilizes a prepared mix in replacement of individual basic ingredients and then adds a handful of additional ingredients to make the creation signature and to finish the dish – FAST!
Versatility isn't just a matter of menu expansion, it also helps foodservice providers make more profitable meals. How? Dry mix is lighter and less bulky than RTU products, which translates to more for your money. It also allows more flexibility for food storage since refrigeration is not required.
Dry mixes lend itself to menu versatility, higher profits, less storage worries and more time for doing what you LOVE to do.